1. Lost Password / Can't login
– send regular email to help@vasudevaserver.org. State
Your Full Name:
Give alternative email address.
2. How to Change Password
3. How to Change Name in  MMS. If you name appears as lowercase, you can capitalise it by choosing – settings – compose.
Then set  – From adress, to whatever you want.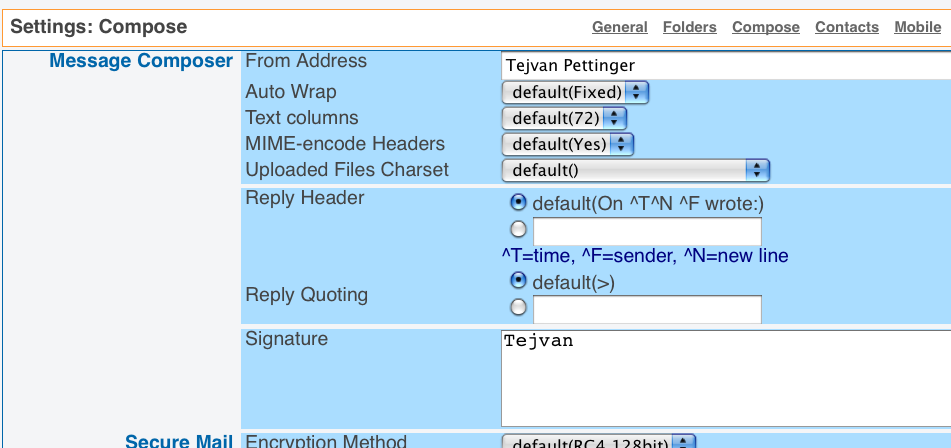 here you can also set a signature.
4. My Account is Over Quota
You will need to delete messages and empty trash.
Don't forget to delete messages from Sent mail folder.
Note: Some messages may contain large attachments. Three messages with 10mb attachment will take you to 30MB. – Download (Save As) any attachment and don't store in mailbox
5. There are problems loading messages. Mail is Slow
This is probably a temporary server issue. Try later. Also see: Problems loading mail
6. Change Password in email Client (iPhone / Thunderbird e.t.c)
See: