If your account is over quota, you will need to remove messages.
Note: the trash can is counted as part of your quota. Don't forget to empty trash.
Four steps.
Save attachments to computer then remove attachment
delete messages
delete sent messages
Empty Trash
Account is Over Quota

In bottom left, you can see account has used 96Mb out of 100. So messages need to be deleted
1. Download Attachments and then remove

It is attachments that take up disc space.
2. Select Messages to be deleted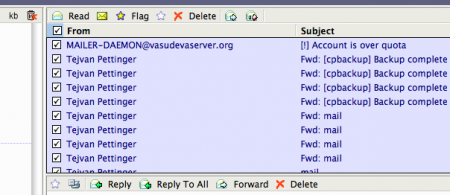 3. Delete Messages in Sent Mail

4. Empty Trash
Click on icon to left of trash can and then click on 'empty trash'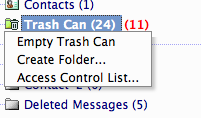 5. Deleting Many Messages At Once