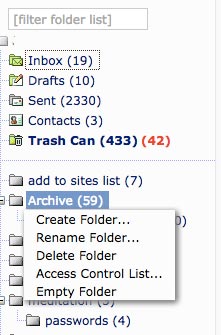 1. Folders
To Create folder.
Right Click near the area you would like.
Create folder and give a name
If you right click by inbox, you will get a new folder underneath.
Folders to store messages that need to be saved. See Folders
2. Select all messages at once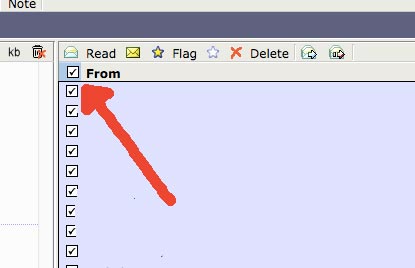 Top left. Select icon at top. This will select all message at once, making it easier to delete many messages.
2. Download Attachments
If a message has an attachment of 6MB, you may soon run out of space. Download the attachment to your computer and then delete message
3. To avoid going over quota, some messages will need to be deleted

Check and Delete Messages in sent folder
Don't forget to 'Empty Trash'
4. Sending to more than one user [LookOut]