Many images from a camera are 5MB. To upload to a website, the image should ideally be less than 150kb. You can get good quality image 700px wide for less than 80kb. It is worth reducing the size of images because:
Small images load faster for the users
Large images take up disc space
How to reduce image size using Online Image editor
If you don't have image editing software, you can reduce image size quite quickly using Pixlr

1. Choose – File – Open Image. Choose image from computer/ camera.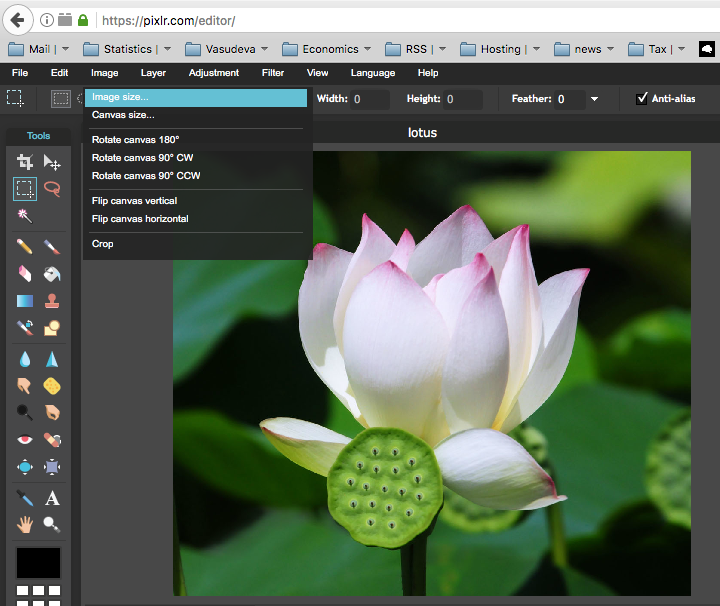 Select image size – Image – Image size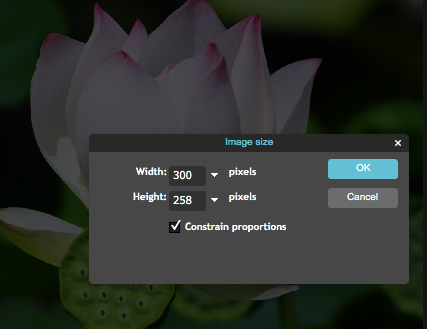 Choose width e.g. 300px (constraining proportions)
Save image as .jpg file lotus-300.jpg
Then you have an image 25kb which can be uploaded.
Similar results can be attained with Photoshop and other image editing software – Open Image – image size 600px wide. Save for Web
Related